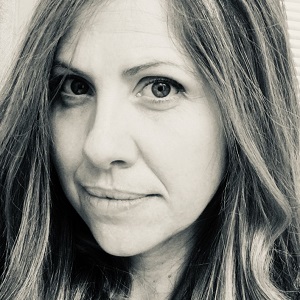 Nicola Dent
Executive Director, Blu Genes Foundation
Nicola joined the Blu Genes Foundation in May 2018 and is proud to be part of this passionate and driven team focused on advancing gene therapy research and providing hope for families faced with rare genetic diseases. Prior to joining Blu Genes Foundation, Nicola had been raising funds for the Peter Munk Cardiac Centre at University Health Network for 10 years. With her team, they successfully completed a $100-million campaign and helped to support many important research, teaching and patient care advancements for the Centre.
To make a donation or to learn more about Blu Genes Foundations contact Nicola at info@blugenes.org or 647-535-GENE (4363).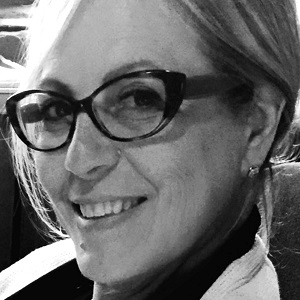 Maria Crignano
Chief Administrative Officer & Director of Customer Service,
Cityzen Development Group
Maria Crignano has been part of the Cityzen Development Group since its inception. She is responsible for the operations and administrative functions of the company. Maria also leads the Customer Service Department, which handles after-sales transitions.
Maria's reputation, tireless enthusiasm and ability to establish long-standing relationships have made her an effective fundraiser for a number of prominent organizations across the city. Maria has served on the advisory board of the Italian Contemporary Film Festival since it began in 2012.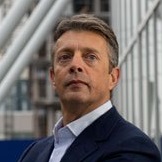 Sam Crignano
President of Cityzen Development Group
Sam Crignano is the Founding Partner and President of Cityzen Development Group. Sam has over 35 years' experience in real estate development, with emphasis on large urban and suburban mixed-use high-rise developments. Sam has extensive expertise in many disciplines including sales and marketing, commercial and investment land assembly, acquisition, planning and development of residential and mixed use sites.
Sam has been at the forefront of innovative design and was instrumental in bringing to market such noted successes as The Madison Centre, Signatures on Bloor, Monaco, Elev'n21, Hemingway, 88 on Broadway, The Essence, London on the Esplanade, Pier 27, L Tower and the Absolute community. Other notable luxury condominium projects include: The Shores, Backstage, Garrison Point, The St. Lawrence, D'Or, Cherry & Queens Quay and Designers Walk.Sam's remarkable diversity of experience makes him unique amongst his peers and a valued leader in the industry.
Sam Crignano is also a member of the Blu Genes Foundation Scientific Advisory Committee.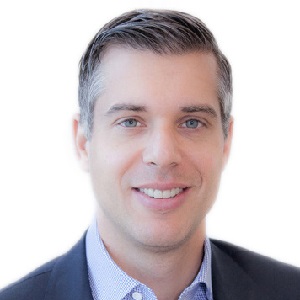 Sasha Cucuz
CEO,  Greybrook Securities Inc.
Chair, Blu Genes Foundation Board of Directors
Sasha directs Greybrook's capital market activities across the firm's areas of focus – real estate and healthcare.
As a board member for all Greybrook related entities, Sasha provides oversight at Greybrook Realty Partners, Greybrook Health, MacuHealth and TMS NeuroHealth, a North American healthcare company focused on delivering treatment to those suffering from major depression and other forms of mental illness. Sasha is regularly invited to speak about investing in private equity real estate and healthcare. Sasha is also a member of the Blu Genes Foundation Scientific Advisory Board.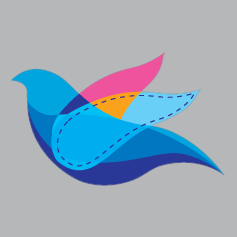 Gianpiero Di Rocco
Owner, The Edilcan Group of Companies
Gianpiero is a valued member of the Blu Genes Foundation Board of Directors and the Scientific Advisory Committee.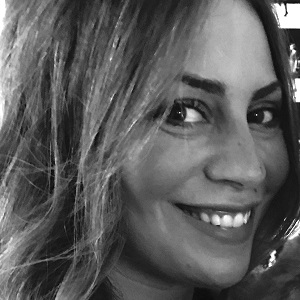 Sara Margani
Director of Marketing, Cityzen Development Group
Sara joined Cityzen in 2008, bringing a fresh outlook to the Cityzen team. She is responsible for directing the marketing for more than half a dozen condominium projects across the GTA; many of these are considered landmark buildings.
Sara is also responsible for fundraising for a number of prominent organizations and has served on the board of the Italian Contemporary Film Festival since it began in 2012.
Sara is also a member of the Blu Genes Foundation Scientific Advisory Committee.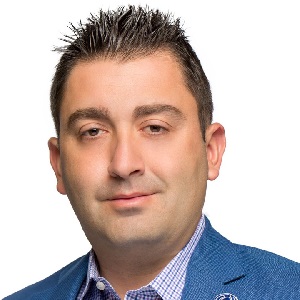 Peter Politis
Partner, Greybrook Capital and President & CEO, Greybrook Realty Partners
Peter is a partner at Greybrook and CEO of Greybrook Realty Partners, a leading Toronto-based real estate asset management firm. Overseeing the company's strategic growth, Peter leads the firm's deal origination and asset management practice. Under his leadership Greybrook has invested in over 50 high-rise, low-rise and commercial development projects, representing in aggregate over 32 million square feet of residential and commercial density with an estimated completion value of $14 billion.
Peter serves as a board member for all Greybrook related entities, including Greybrook Securities and TMS NeuroHealth.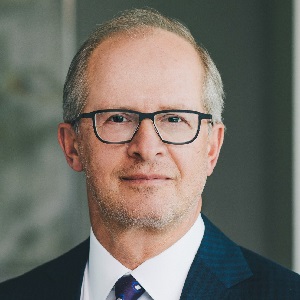 Nick Torchetti
Partner, Aird & Berlis LLP
Nick practises corporate and commercial law at Aird & Berlis LLP, where he has been a partner since 1988. Much of Nick's practice consists of corporate acquisitions, dispositions and reorganizations and the provision of strategic business counsel to numerous family-owned enterprises.
Nick is a long-time community volunteer and leader.  He currently acts as Chair of the Board of Villa Charities Foundation and is a former director of the Kensington Foundation, and former Chair of the Board of the Kensington Eye Institute.
Scientific Advisory Committee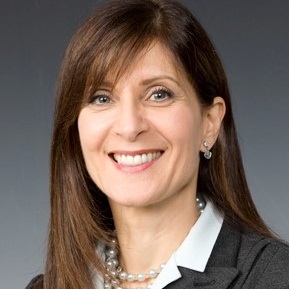 Dina Iezzi
Head of Marketing, SteriMax Inc.
Dina Iezzi is the Head of Marketing for SteriMax Inc., a Canadian company focused on Canadian Health.  Previously Dina held a number of director positions with Therapure Biopharma Inc. and Draxis Pharma Inc. in various divisions of the organization, including Director of the Commercial Pharmaceutical Contract Manufacturing division. Dina started her career in the pharmaceutical industry, and she has held a range of positions in sales and marketing and led many initiatives involving medical, regulatory (FDA, EMA, Health Canada) and government affairs. She has extensive experience in the marketing and sales of therapeutic products as well as contract development and manufacturing services focused on the pharmaceutical and biotechnology industries.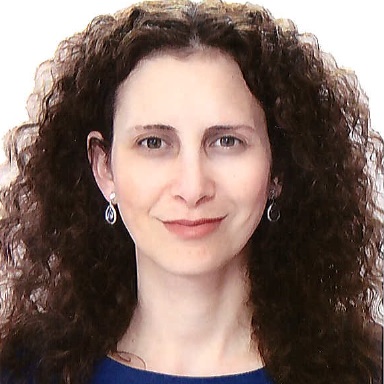 Dr. Michal Inbar-Feigenberg, MD, FCCMG
Staff Physician, Clinical and Metabolic Genetics
Dr. Inbar-Feigenberg completed her medical training in Israel where she completed a general pediatric residency program in 2009, followed by a fellowship in clinical genetics at the Hadassah Hospital, Hebrew University, Israel. After moving to Canada, she pursued an interest in epigenetics through a clinical and research fellowship at the division of Clinical and Metabolic Genetics, Hospital for Sick Children in 2013. She subsequently joined the division as a staff metabolic geneticist in 2016 after having completed Canadian College of Medical Geneticists (CCMG) biochemical genetics fellowship training.
During her training, Dr. Inbar-Feigenberg developed a specific interest in lysosomal storage diseases. She follows the majority of patients with lysosomal storage diseases being treated at the Hospital for Sick Children and actively participates in research projects related to lysosomal storage diseases.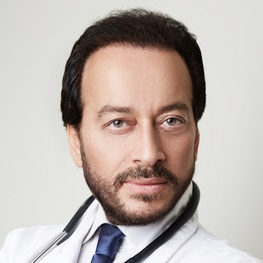 Dr. Fabio Varlese
Chief Medical Officer, The Toronto Clinic
Dr. Varlese is a prominent specialist in Internal Medicine and Geriatric Medicine. He is the former Medical Program Director of the Rehabilitation Department and the Acute Care Unit at Baycrest Hospital. Dr. Varlese currently holds a position as staff Specialist at Mt. Sinai hospital and at Baycrest Center for Geriatric Care. He is the Honorary Medical Director at Villa Colombo Vaughan and recently accepted the position of VP of Medical Services at Runnymede Hospital.
He is the Founder of the Toronto Clinic, an Executive Health Centre at the forefront of the highest standards of medical care, personalization of service, Precision Medicine and medical innovation serving the corporate executive world. He is the founder of Global Medical Consulting, a satellite entity of the Toronto Clinic which addresses rare and life altering medical conditions, helping patients find innovative breakthrough treatments that can improve health outcomes.
He currently holds the rank of Assistant Professor at the University of Toronto and both his academic and professional work have honored him with numerous prestigious awards.