Tea for Blu
A Signature BLU Event in support of Blu Genes Foundation, TEA FOR BLU is an elegantly crafted afternoon of socializing, delicious traditional tea service, fun activations with special guest medical superstars. Our third annual Tea for Blu will take place on Sunday, June 4th, 2023.
Our Tea for Blu guests are able to learn firsthand of the impact Blu Genes continues to have on advancing research for rare disease. This year we will hear of the ongoing Tay-Sachs disease research at SickKids, thanks to our special guest speaker Dr. Ivakine. This research is only possible because of continued support by our Blu Genes sponsors, donors and guests of our signature events like Tea for Blu. We select iconic and beautiful hotels to provide a stylish and sophisticated event with delicious and traditional afternoon tea. Our inaugural Tea took place at the St. Regis Toronto in 2019 and our second Tea took place in the spring of 2022 at the King Edward Hotel, Toronto. We are excited to share that this year's Tea for Blu will take place at the award winning
Four Seasons Hotel Toronto, in the elegant Vinci Ballroom.
Click below to learn more or contact
nicola@blugenes.org
.
Learn More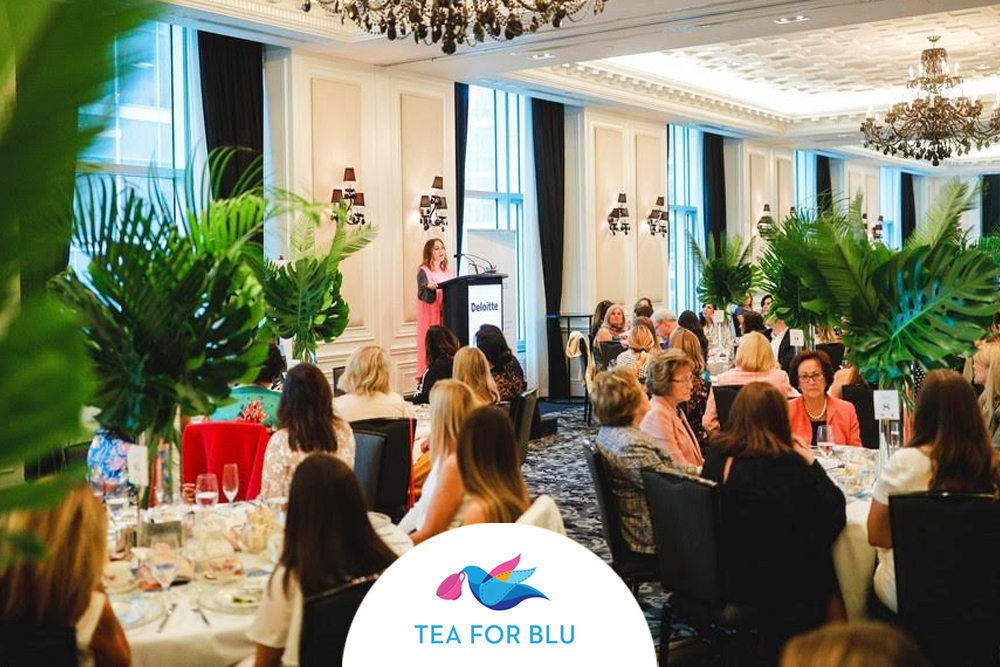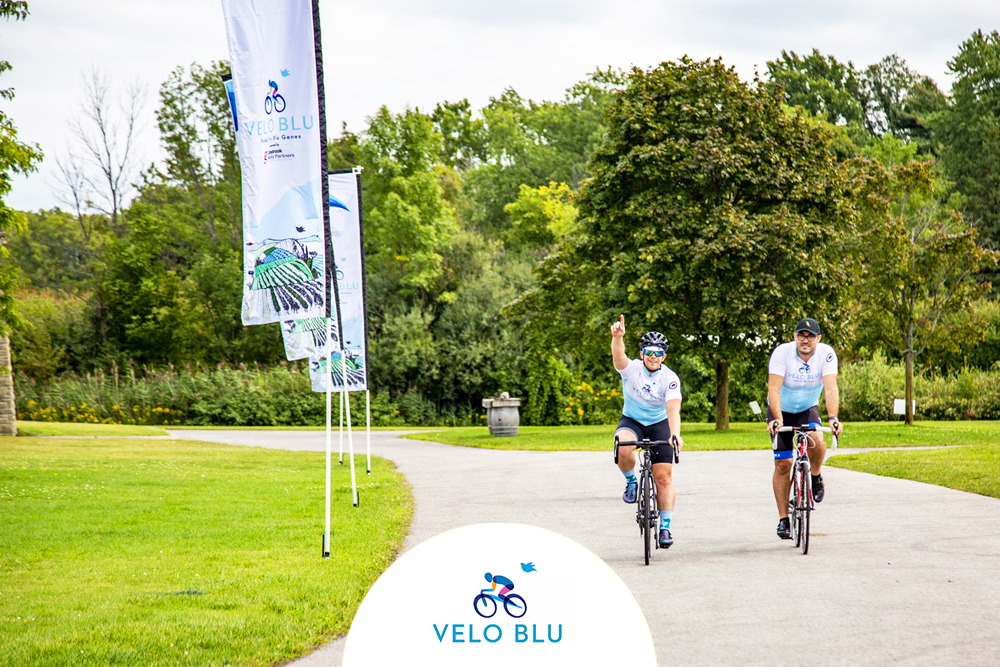 Velo Blu
A Signature BLU Event, VELO BLU is a charity ride and celebratory event that is designed to impress with the high-end experiences for each rider and event guest. Velo Blu allows multiple routes for all cyclists to enjoy the ride with the option of adding a challenge. Our inaugural ride in the fall of 2019 and our modified ride in 2021 took place at the beautiful Peller Estates Winery, where riders were guided on a challenging scenic ride through Niagara-on-the-lake, culminating back for a celebration with great, food, wine, company and sense of accomplishment. Velo Blu continues to raise necessary funds to advance gene therapy research for rare diseases.
We were thrilled to bring Velo Blu back with a larger more inclusive event for 2022. On Friday September 16th Velo Blu – presented by Milborne Group took place at the Peller Estates in Niagara-on-the-Lake. The event took riders on challenging routes through the Niagara landscape and non-riding guests participated in a painting experience overlooking the vinyards or a leisure bike ride through Niagara's wine country. We had an exciting action packed day and celebratory meal with new and returning sponsors, donors and guests. Thanks to all who supported Velo Blu 2022 we surpassed our fundraising goal and increasing participating and awareness this year.
Learn More
BLU & YOU
Blu & You was Blu Genes Foundation's Online Fundraising Event created for 2021. To keep everyone safe while still raising much-needed funds, we created BLU & YOU in lieu of our Tea for Blu. We are excited to celebrate and sip tea with all of our Tea for Blu supporters in the spring of 2022.
Blu Genes has joined with SickKids to support gene editing experts in finding a treatment and cure for Tay-Sachs Disease. Despite the pandemic, research continues and we need your support. BLU & YOU was successful in raising over $90,000 to support ground-breaking research focused on a new treatment with curative potential.
Learn More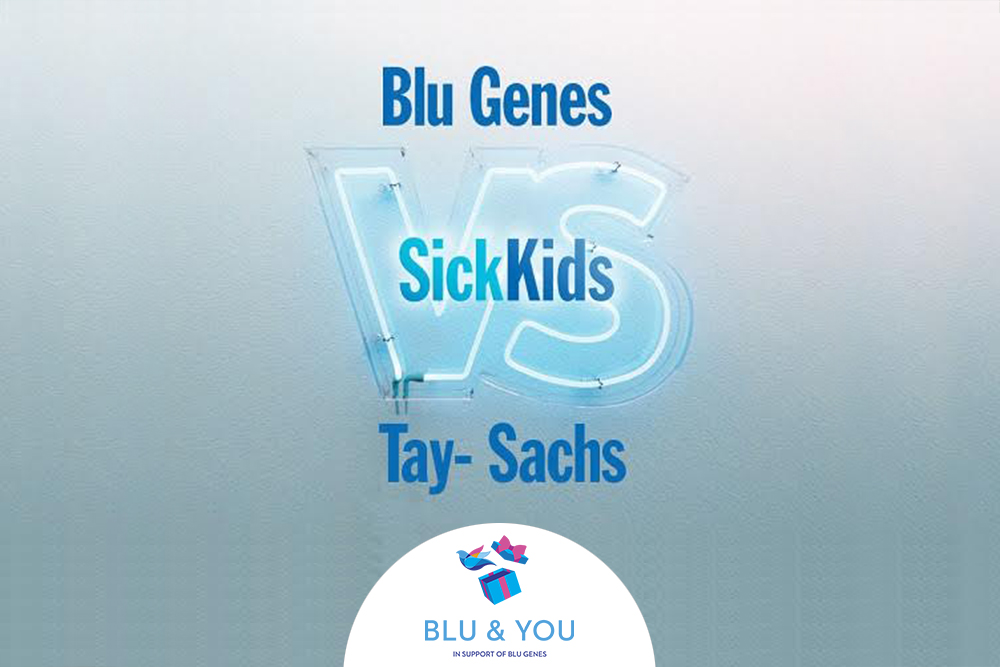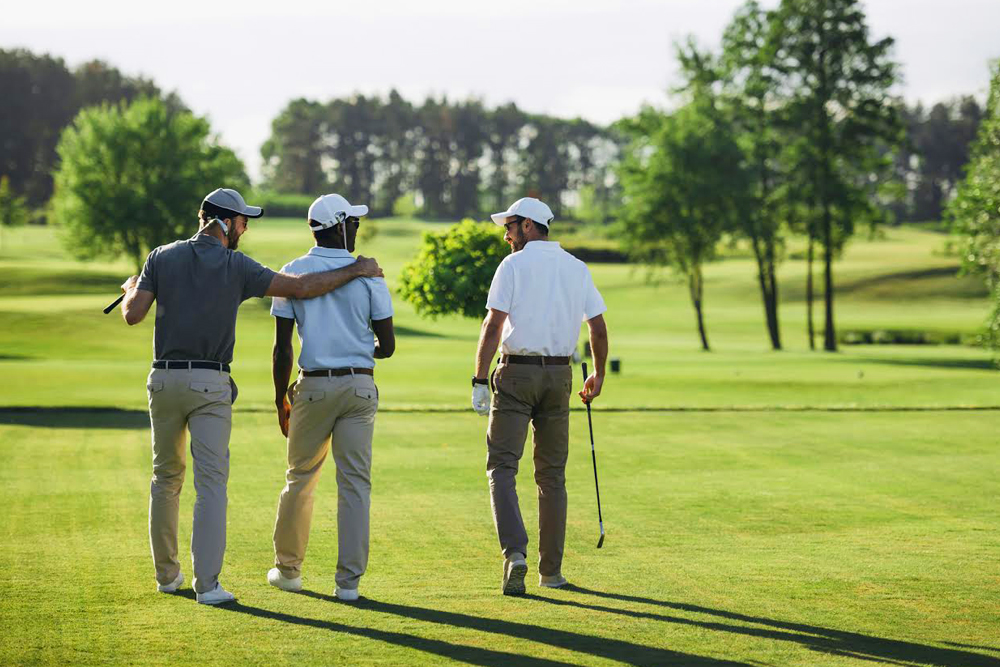 Create your own Blu Event
There are so many ways to create your own event:
Events can be a great way to support Blu Genes Foundation and creating your own event is a rewarding way to get your personal network of family and friends involved, all while adding your own personal touches.
Learn More