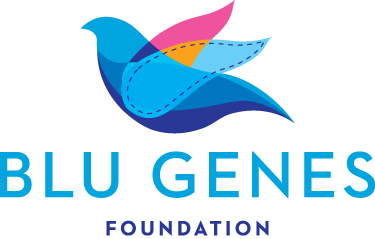 A message from Blu Genes to say, THANK YOU!
The past year+ has been like no other – these are extraordinary times. Yet from the challenges of 2020 and 2021, Blu Genes has persevered because of you. We faced having to cancel our signature events, our Tea for Blu – an elegant afternoon tea and Velo Blu – our dynamic cycling event. With these changes we looked to you, our loyal supporters to help us continue our mission – to advance gene therapy research for rare disease, starting with Tay-Sachs.
Thank you for your continued support of Blu Genes Foundation. This past year has shown us how many people care and believe in our cause and we are profoundly grateful. With the ability to keep moving forward this year, we were given the incredible occasion to review multiple Tay-Sachs gene therapy initiatives. We look forward to a new year and a new opportunity to bring hope to families faced with rare genetic disorders by advancing gene therapy research and treatments.
New research will be the shining light driving us forward through 2021, with strength, motivation, and inspiration to make change happen. We thank you once again for your support in 2020 and look forward to brighter days ahead as we welcome in a new year.
Thank you for your continued support,
Blu Genes Foundation