Velo Blu 2022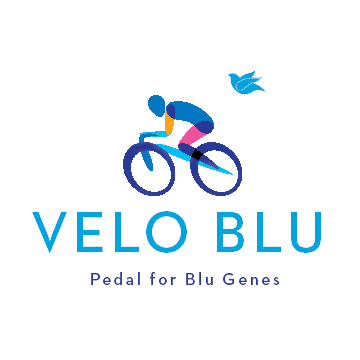 Register today for Velo Blu 2022
Friday September 16th at Peller Estates Winery
Join us for Velo Blu 2022 as we deliver a bigger and more inclusive day of riding and fun in Niagara on the Lake.
Click to Register
Welcome to Velo Blu 2022
VELO BLU is a charity ride and celebratory event that is designed to impress with the high-end experiences for each rider and event guest. We are thrilled to be hosting this great event this year as we have set a large goal of raising $400,000 to support new Tay Sachs research at SickKids. Velo Blu 2022 is offering more to our guests. Cycling enthusiasts and those ready for a day in the country, join us to pedal for Blu Genes or enjoy a day away in Niagara-on-the-lake with us.
Riders will be guided on a challenging scenic ride through Niagara-on-the-lake, culminating back for a celebration with great, food, wine, company and sense of accomplishment. Our non-riding guest will have activities planned that will give you a day away in wine country. Everyone will come together for a family style meal overlooking the Peller Estate Vineyards. Join up to sponsor or participate in Velo Blu 2022 today!
Register Today
Donate Today
Velo Blu Event Details
Registration – 9:00 A.M
Breakfast – 9:30 A.M
Ride Begins – 10:45 A.M
Activities (TBD) for Guest – 11:30 (activities TBD)
Rider Return – 2:00 P.M. – 3:00 P.M
Activities for non – riding guests begin at 11:30 (activities TBD)
Cocktails – 2:00 P.M–3:30 P.M
Call for Dinner – 3:30 P.M
Event Concludes – 6:00 P.M
(all times listed are tentative – ride may begin earlier)
Donate Today
SPONSORSHIP OPPORTUNITIES
…
Early Registration
Please fill in the form below to be included in our early registration for Velo Blu.